2019 CHEVY SILVERADO REVIEW

If you've wanted a new truck, look no further than the 2019 Chevy Silverado. The Silverado is a full-size pickup truck that strikes a comfortable balance between utility and versatile luxury. The fact that it's rugged, dependable, and attractively redesigned makes this a beast and a masterpiece. With a bold, sturdy exterior frame and a huge interior, the Silverado was designed to give you a sense of confidence. Keep reading to find out exactly how it meets that expectation.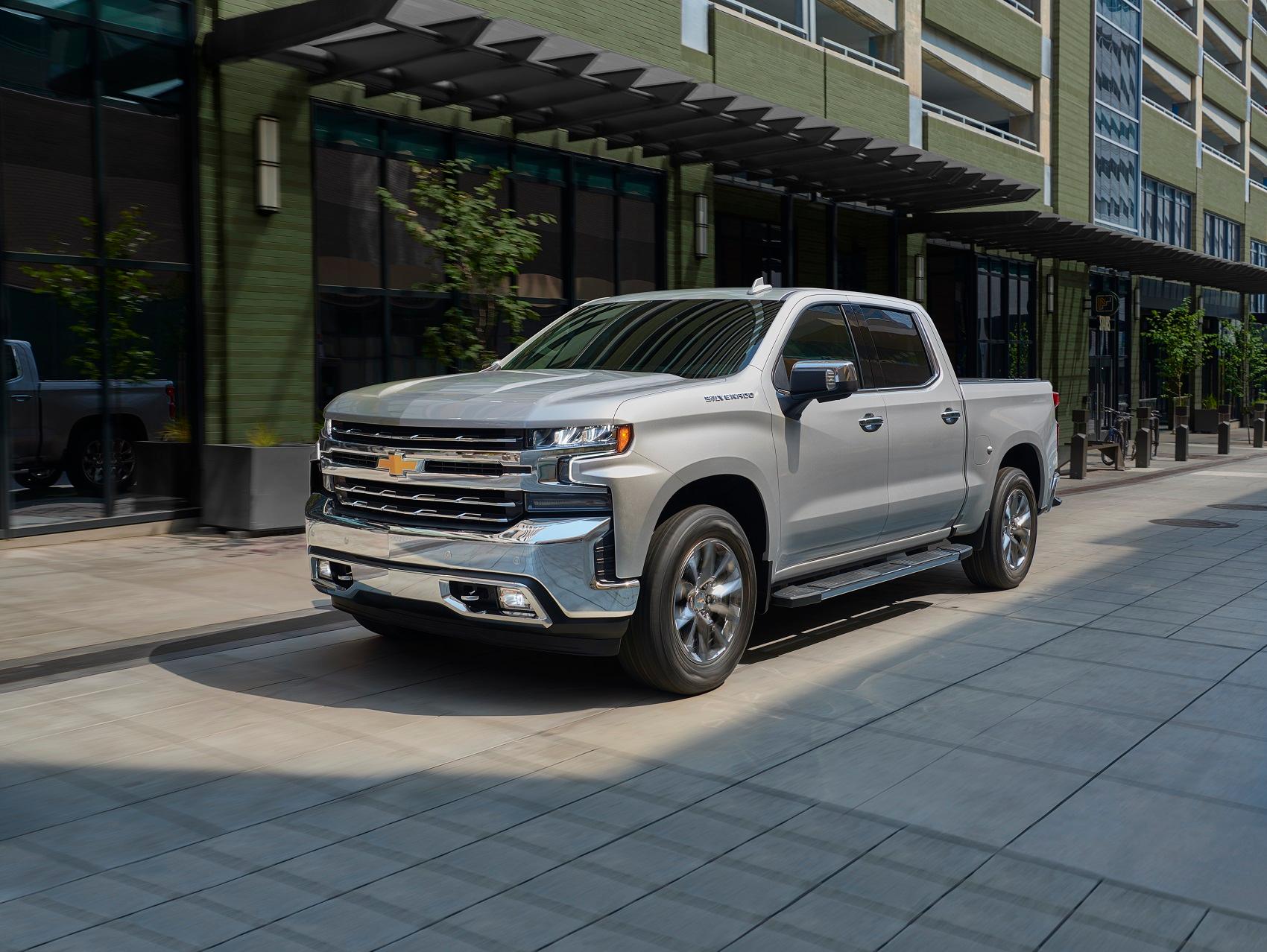 2019 CHEVY SILVERADO
Any 2019 Silverado Review would be incomplete without talking about power, and there are many different powertrains and trim levels available to handle all your towing, hauling, and transportation needs. You can choose between the 4.3-liter V6 engine that puts out 285 horsepower and 305 max lb-ft of torque, or the optional 5.8-liter V8, 8-speed automatic that puts out 355 max horsepower and 383 max lb-ft of torque. Otherwise, you could choose the turbocharged 2.7-liter 4-cylinder engine. Whatever you choose, you have the equipment under the hood necessary to finish the job.
The Chevy Silverado comes as rear-wheel drive or all-wheel drive. As part of the 2019 redesign, the Silverado has seen great improvements to the ride comfortability, and you'll enjoy the steering feel.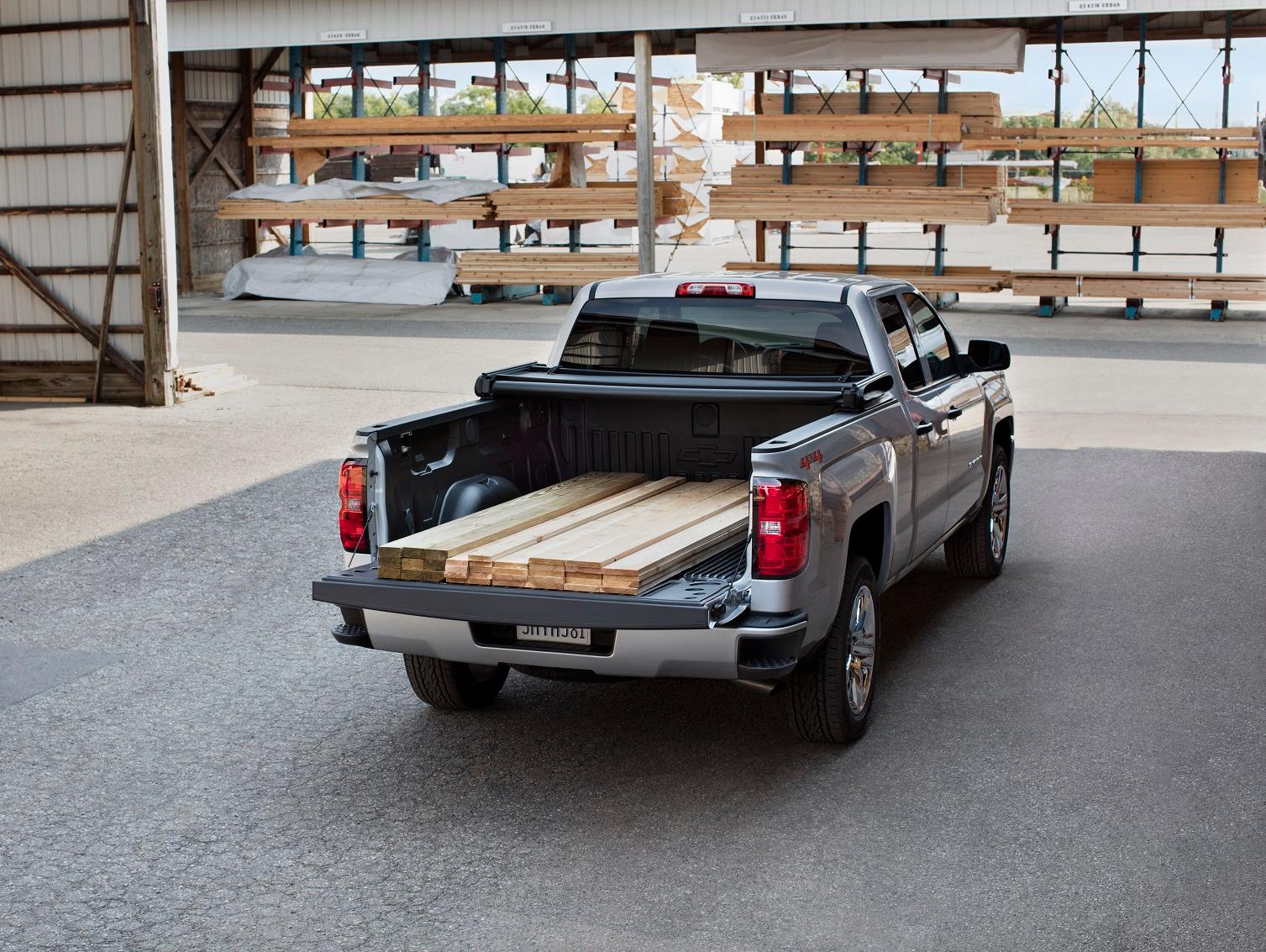 CARGO SPACE AND TOWING
Let's talk towing and handling. The Silverado's large bed has a maximum storage capacity of 61 cubic feet, and the Standard Edition has a max payload of 1,860 pounds, which can increase to over 2,000 pounds, depending on the selected engine. Of course, many handy tie-downs are included. The body is overall lighter, but features a stronger truck bed.
A max trailering of 9,400 pounds is standard. Multiple cameras are also available to monitor every move, whether you're parking, situating a trailer, or navigating on the job site. The Chevy Silverado has good acceleration, even when hauling heavy loads.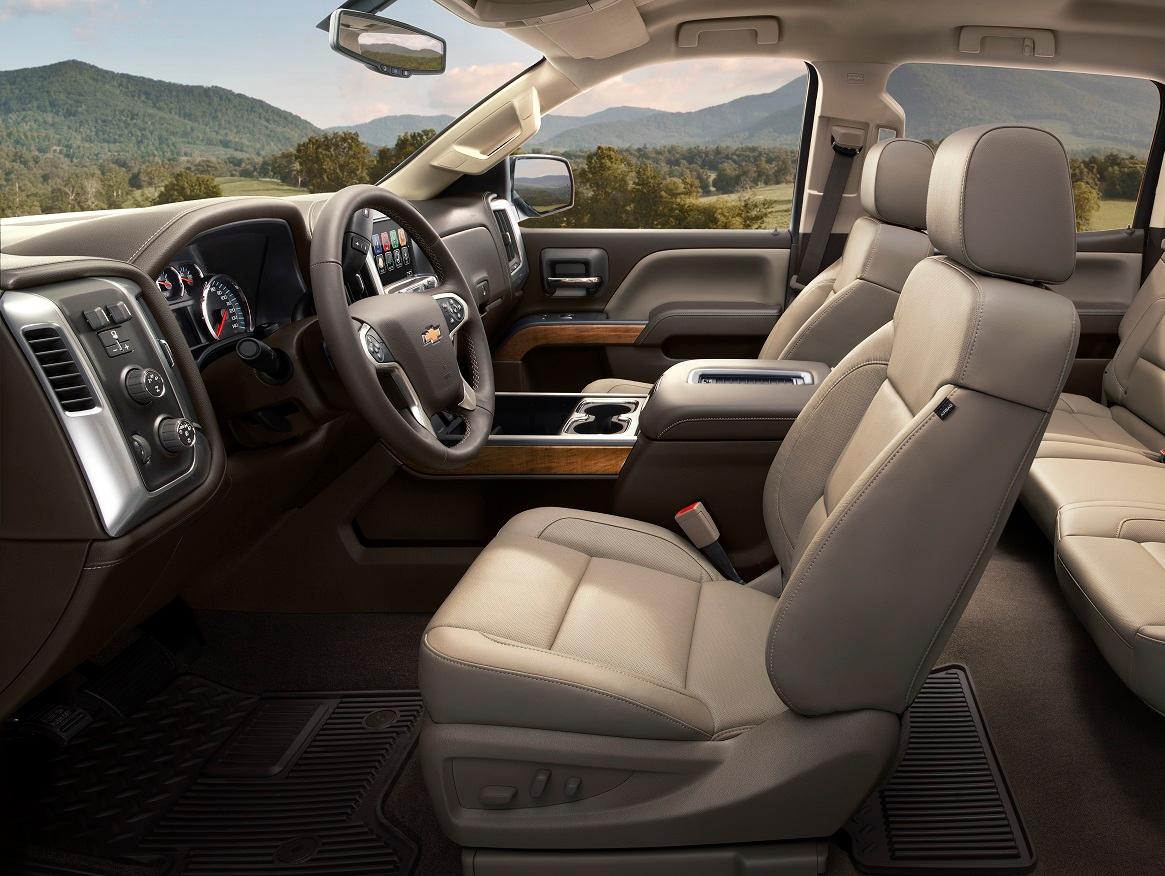 INTERIOR
The Silverado's interior is ergonomic and has intuitive storage compartments appropriately hidden. The double cab has front legroom of 45.27 inches and extremely spacious rear legroom of 34.63 inches. The cabin comfortably seats five adults, or you can fold down the seats for greater interior storage capacity.
The 2019 Silverado has hands-free controls available to answer phone calls, turn on cruise control, and manage the Chevrolet Infotainment system. Additionally, there's a large, easy-to-navigate touchscreen display.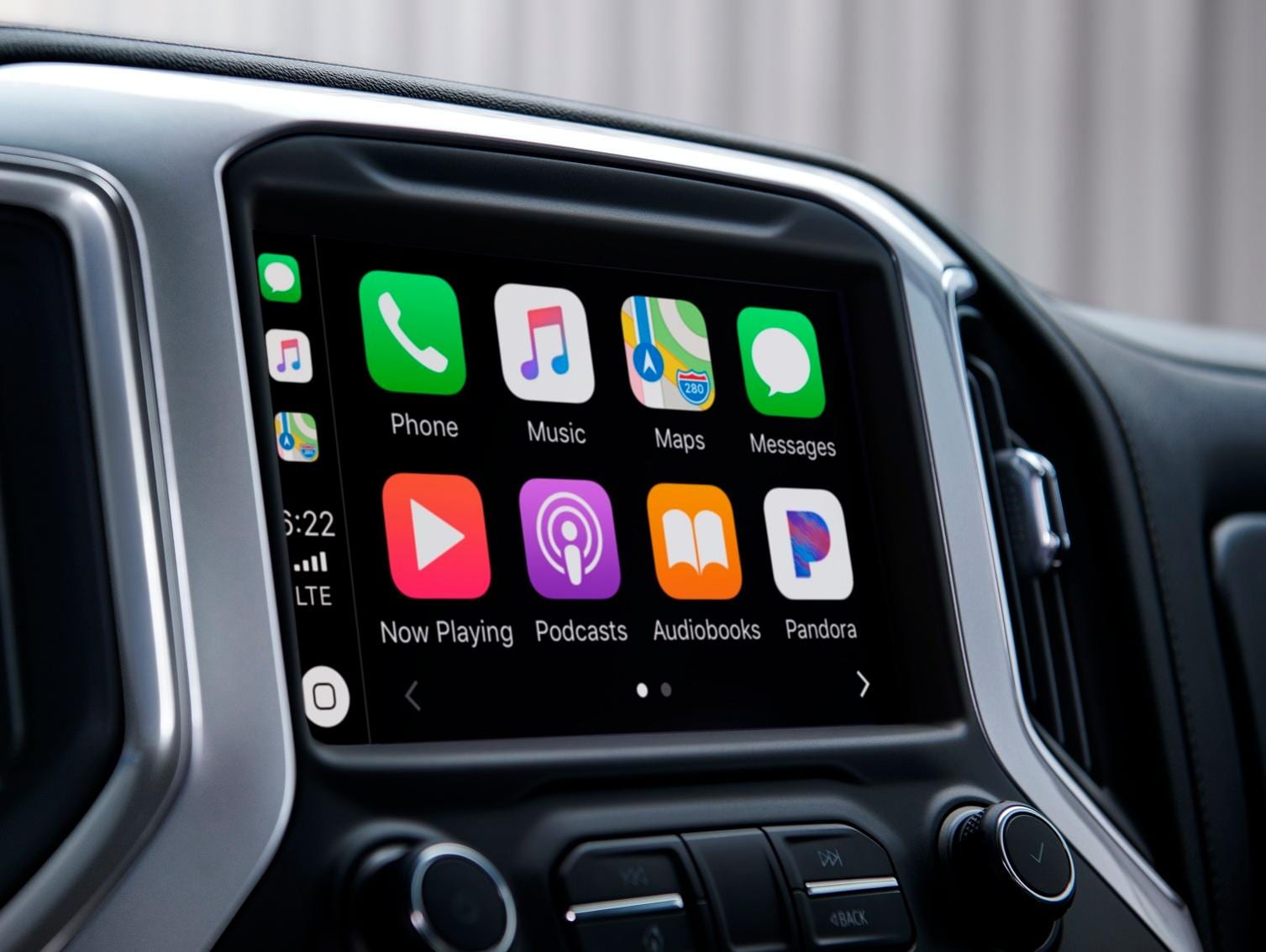 TECHNOLOGIES
The Silverado has numerous technologies available. Performance-based technologies that you can choose are the automated Rear Park Assist, a rear vision camera, a safety cage made out of high strength steel, and the OnStar® safety and navigation system. Always standard are the six airbags.
In addition to performance technologies, there's a ton of connectivity tech. These include having available 4G LTE Wi-Fi®, the Chevrolet Infotainment System, Apple CarPlay™, or Android Auto™. A wonderful addition in this modern age is that you can include USB ports to go along with the standard 110-volt power outlet. Great sound is a must, and the Silverado includes six standard speakers or the optional Bose® sound system.
SEE FOR YOURSELF
The 2019 Silverado has a number of trim levels and features to choose from, and there's likely a version that will be your perfect truck. Given all these options, you should think about test driving the Silverado. If you'd like to know more about the 2019 Chevy Silverado or would like to test drive it in the Chalfont, Warrington, and Doylestown area, don't hesitate to stop by Fred Beans Chevrolet.