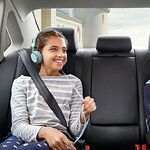 No matter where your journey takes you, there are a few things you can do to stay safe. The team at Fred Beans Chevrolet is here to share some. These things should be kept in mind when you plan on leaving Doylestown, PA to seek an adventure.
Give your car a thorough once-over before you leave. Things like the oil level, tire pressure, tire tread, and battery should be checked. If you do not feel comfortable checking these things on your own, consider going for an inspection by a professional mechanic.
Did you know that being tired and driving can be almost as dangerous as drinking and driving? Be sure you are getting plenty of sleep at night and avoid taking medications that make you drowsy. If at all possible, have at least one other driver take turns with you so that you do not get burnt out.