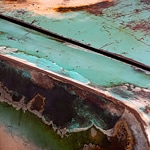 Are you worried about the corrosive effects that ordinary road salt can have on your car's beautiful exterior paint job? If so, then you are not alone. This is a common concern among Doylestown, PA motorists. Thankfully, the team at Fred Beans Chevrolet will share a few tips for minimizing the amount of salt corrosion your vehicle endures.
Keeping winter road salt off your car's surface is the first step, and this can be accomplished with regular car washes. Creating a barrier between the vehicle's paint and corrosive materials, like salt, dirt, and other debris is the next step. You can accomplish this with a simple coat of wax.
If you leave your car parked outside instead of in a garage, then you may want to consider investing in a cover for your vehicle in order to shield it from not only road salt, but also other corrosive debris.