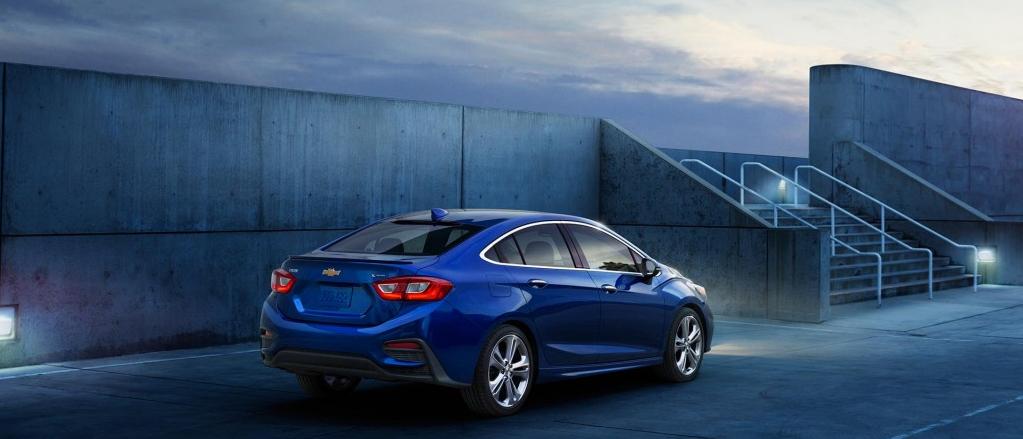 Chevy vehicles are some of the most reliable on the road, which is why so many consumers in Chalfont, Warrington, and Doylestown choose to drive these quality cars, including the Chevy Cruze. However, even the most reliable car needs a little maintenance from time to time, making it vital that you understand your vehicle's maintenance schedule.
Maintenance schedules are meant to give your vehicle the regular service it needs to stay on the road, and sticking to this schedule is important for all car owners. Learn more about the Chevy Cruze maintenance schedule that'll help ensure your car's health and longevity, giving you peace of mind.
MONTHLY INSPECTIONS
Like most things, car maintenance begins at home, which means you should periodically check your vehicle for a few issues that can crop up and cause big problems.
First, you need to make sure you're regularly checking your car's oil level. If you allow the oil in your Cruze to get too low, it can seriously damage your engine and leave you without a reliable vehicle. Once a month, it's also a good idea to measure your car's tire pressure, wear on the tires, and windshield wiper fluid levels. Checking these issues can help make sure your car runs as smoothly as possible.
OIL CHANGES
If you're an experienced car owner, you know how important regular oil changes are to the health of your vehicle. Almost every type of car, including the Cruze, has a check oil light that will let you know it's time to bring your car in for service. When you notice this light, bring your Chevy Cruze to the nearest service department in Warrington, Doylestown, or Chalfont for a quick oil change.
Sometimes, unfortunately, your check oil light may not indicate you need a change in a timely manner, which means you should always rely on your manufacturer's maintenance schedule. For the Chevy Cruze, you must bring your car in for an oil and filter change every 3,000 miles or one year, whichever comes first. Scheduling regular oil changes will keep your engine lubricated and your car running well.
7,500-MILE CHECKUP
Once your car reaches a certain number of miles, you'll need to schedule more dedicated service to check some of your vehicle's major systems. The Chevy Cruze maintenance schedule recommends you get a full checkup every 7,500 miles.
Your 7,500-mile maintenance check covers several tasks that are crucial to the health of your car. Some of the most important jobs that'll take place during this maintenance appointment include checking your braking system, examining your suspension and steering, looking at fluid levels/searching for leaks, and giving your car an oil change.
This is only a brief list of the many tasks that'll be completed at the 7,500-mile mark, so make sure to ask your technician about the full extent of this maintenance check.
VISIT A TRUSTED DEALER FOR HELP WITH YOUR CHEVY CRUZE MAINTENANCE SCHEDULE
Sticking to the Chevy Cruze maintenance schedule is much easier when you partner with a trusted dealership, which is why you need to visit Fred Beans Chevrolet today. Our experienced service and parts department can give your Cruze the maintenance it needs and have you back on the road in no time at all.