2018 CHEVY TRAVERSE VS TOYOTA HIGHLANDER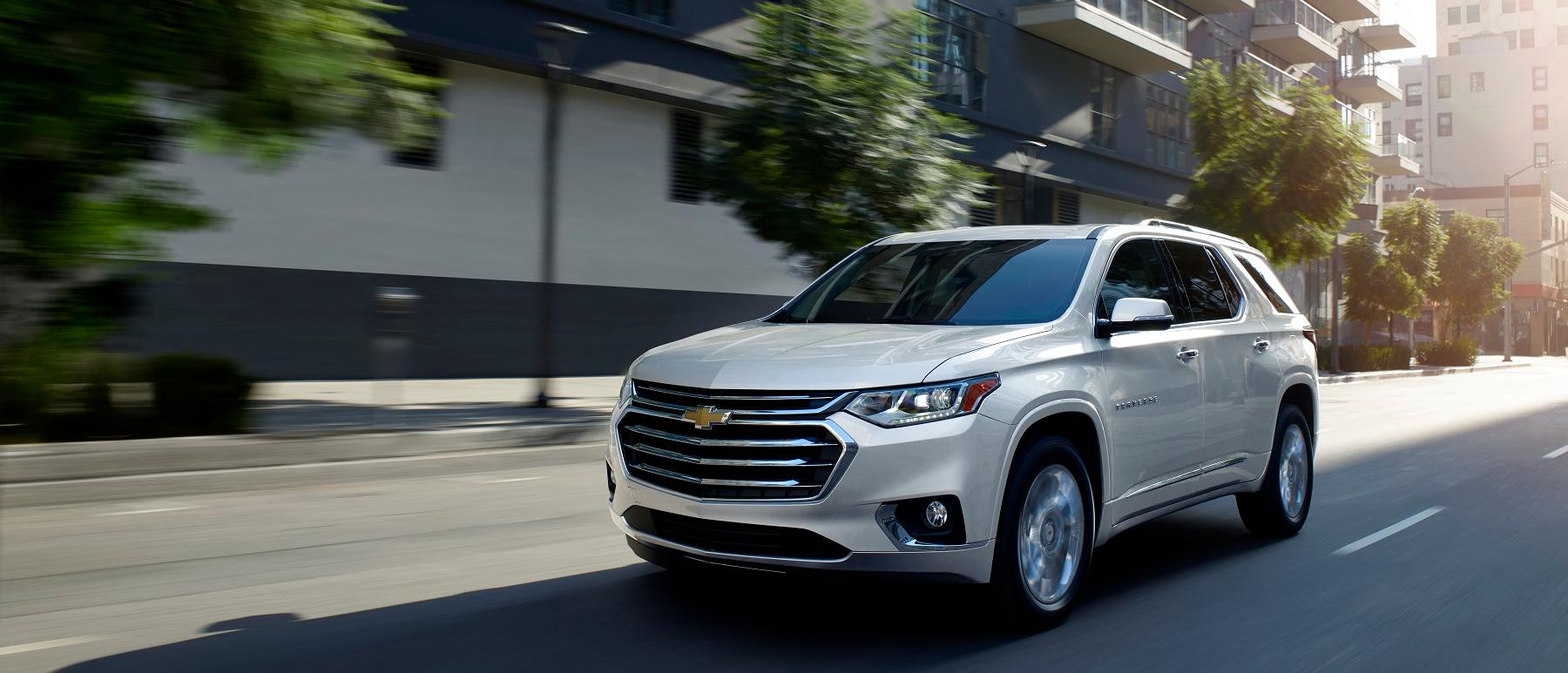 When you're shopping around for a new SUV, you have a lot of options to consider. The 2018 Chevy Traverse and the 2018 Toyota Highlander are both highly rated and considered "best-in-class", but which one ends up on top when you stack them against each other?
To help drivers in Chalfont, Warrington, and Doylestown answer this question, we're going to show you the differences between these two vehicles. By the end of this article, you'll have a clear understanding of what these vehicles offer. Let's get started by looking at performance!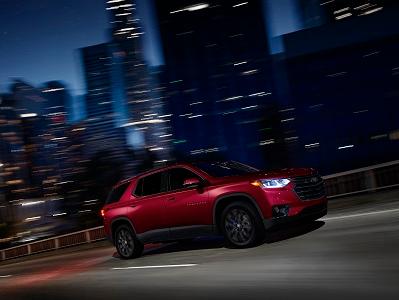 TRAVERSE VS HIGHLANDER: ENGINE POWER & PERFORMANCE
The 2018 Chevrolet Traverse is standardly equipped with a 3.6L V6 engine, 9-speed automatic transmission, and front-wheel drivetrain. This mechanical combination puts out an impressive 310 horsepower and 266 lb-ft of torque while still getting an efficient EPA-estimated 27 highway MPG.
 As for the 2018 Toyota Highlander, you won't get as much power or efficiency from its 2.7L 4-cylinder engine. This engine, which comes paired with a 6-speed automatic transmission, puts out just 185 horsepower and 184 lb-ft of torque in addition to a less-efficient EPA-estimated 24 highway MPG.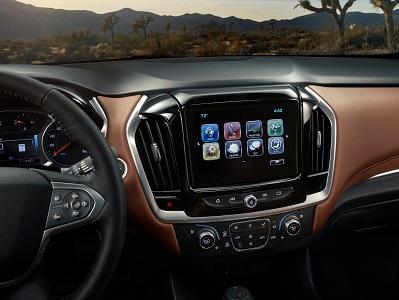 TRAVERSE VS HIGHLANDER: ENTERTAINMENT TECHNOLOGY
Both the 2018 Traverse and the 2018 Highlander have a lot to offer when it comes to entertainment technology. Both come standard with an infotainment center featuring color touchscreens. While the Traverse has a 7-inch screen and the Highlander only comes standard with a 6.1-inch screen, they both provide drivers with Bluetooth® connectability, hands-free calling, and voice-command recognition.
Unfortunately, there's quite a few features you'll miss out on in the Highlander. The Traverse offers standard Apple CarPlay™ and Android Auto™ smartphone integration for safe app access. Additionally, you can opt for available built-in 4G LTE Wi-Fi® for unlimited streaming and web surfing no matter where you are.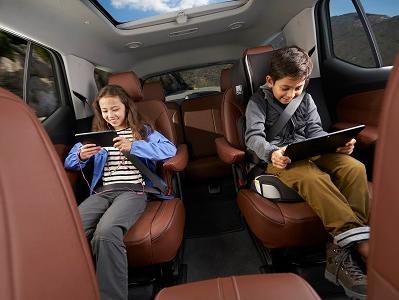 TRAVERSE VS HIGHLANDER: SAFETY FEATURES & RATINGS
Safety is a top priority for SUV drivers. Luckily, both the Chevy Traverse and the Toyota Highlander offer advanced front airbags, which determine how much to inflate based on the force of the impact.
These vehicles also offer advanced active safety features including rearview cameras, Forward Collision Warning, Lane Departure Warning, and Automatic Emergency Braking. The latter four features use advanced sensors to prevent potential crashes before they happen.
It's thanks to all these impressive features that both the Traverse and the Highlander received 5-Star Overall Safety ratings from the National Highway Traffic Safety Administration. However, the Highlander only received four stars in its frontal crash category while the Traverse earned five stars in this crash category.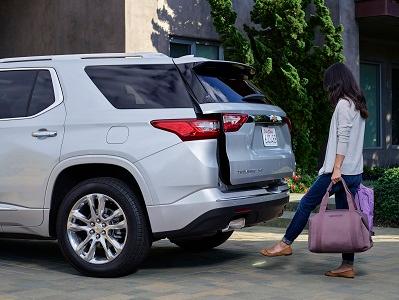 CHEVROLET TRAVERSE VS TOYOTA HIGHLANDER: THE VERDICT
In this article, you learned about the respective features of the 2018 Chevrolet Traverse and the 2018 Toyota Highlander. You learned that the Traverse can reach a higher horsepower, offers slightly larger touchscreen display, and brings the heat when it comes to safety.
As you can see, the Traverse takes the cake in every category. Now, it's time to get behind the wheel and experience it for yourself. Shoppers in Chalfont, Warrington, and Doylestown should give us a call at Fred Beans Chevrolet today to schedule a test drive!