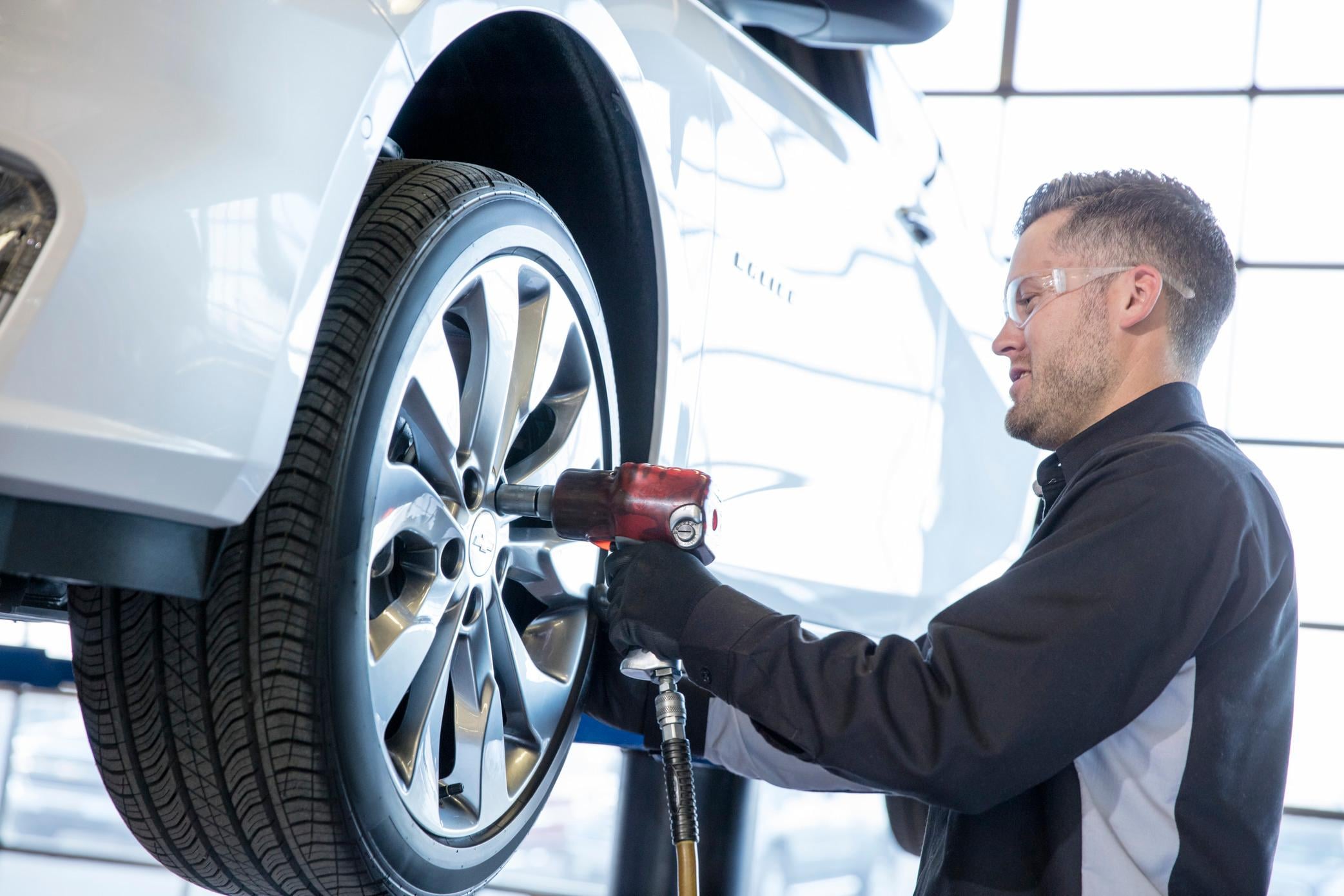 TIRE REPAIR NEAR ME 
If you're searching for "tire repair near me" in Chalfont, Warrington, or Doylestown, PA, quality tire repair is never too far away. At Fred Beans Chevrolet, our unmatched service center has the genuine parts, professional technicians, and convenient appointment options you need to make taking care of your tires the right way a breeze. 
TIRE ROTATION NEAR ME 
Here's an analogy to remember: as crucial as changing your car's oil is to the life of its engine, switching the positions of your tires on your vehicle are to getting the best, longest performance from your tires.
The easiest way to keep rolling with confidence? Schedule your tire rotation alongside your next oil change to ensure all four tires are wearing at an even rate.
WHEEL ALIGNMENT & BALANCE
Either due to a jarring pothole you didn't see coming or wear and tear over many years, sometimes your vehicle's alignment gets thrown out of whack. If you notice accelerated wear on your tires or a pulling sensation to one side while driving, bring your car in for an inspection.
Our highly skilled service team has state-of-the-art equipment on standby that can help get your car, truck, or SUV re-aligned and balanced for a smooth ride that saves your tires and suspension.
TOP-NOTCH TIRES IN STOCK
After years on the road, driving will take a toll on your tires. If your tires are older than 5 years old and you're experiencing symptoms of uneven wear, get your tires evaluated by an expert, stat.
What's even better is heading to a service center with a great selection of top brand tires like the ones you'll find at Fred Beans Chevrolet. We'll give you our professional recommendation on the best tires for your vehicle, and a great deal too.
FIND TIRE REPAIR NEAR ME
You don't have to take a lot of time out of your schedule to care for your tires. When you have the right service provider in mind, making an appointment is easy. Learn more about our technician team and the tire repair services we offer in your area by clicking the link to your town or city on this page.